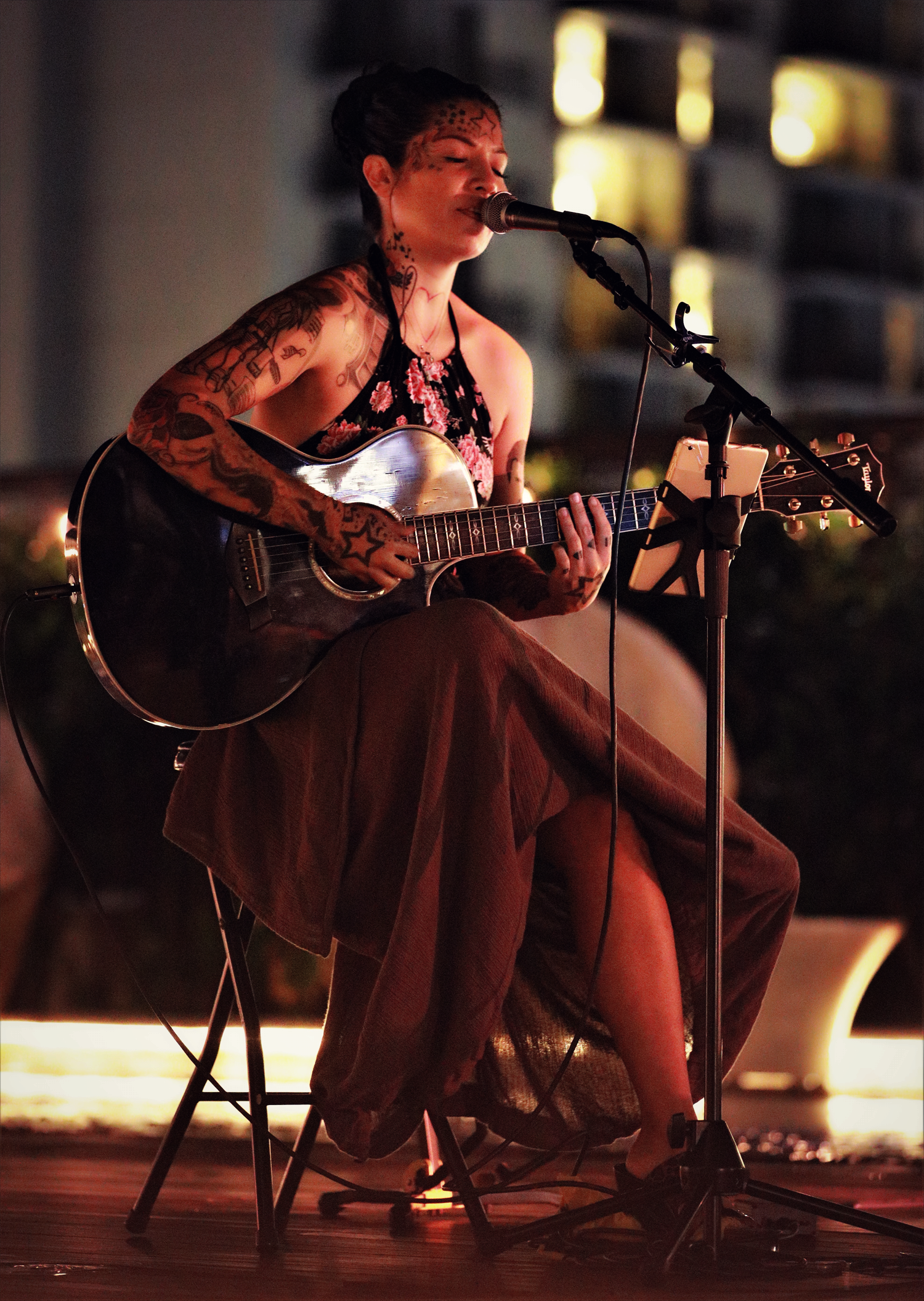 BIO
Yoza took to music early, learning to play the ukulele at age 5. By the time she turned 10 years old, she had performed with world renowned ukulele master, Roy Sakuma's Super Keiki.
Yoza has opened for numerous bands, such as Kings of Leon, One Republic, Ginuwine, Cisco, Ben Folds, and many more.
She has played at shows including Willie K Bluesfest and headlines the Dallas Girlfest as well as Australia's Blue Mountain Ukulele Festival. You can find her many times collaborating on stage with well known local performers such as (her mentor) Willie K, and Makana.
In 2013, Yoza released her highly anticipated debut album, self-titled, "YOZA." Yoza was able to get 3 nominations for her album at the 2014 Nā Hōkū Hanohano Awards (Hawaii's Grammy award), including Female Vocalist of the Year. She took home the award for "R&B Album of the Year."
In 2015 Yoza's E.P. Prolouge, produced by Alicia Key's guitarist, was nominated for 3 Nā Hōkū Hanohano Awards, song of the year (for Gave You All My Love), E.P. of the Year, and Yoza was also nominated for Female Vocalist of the Year.