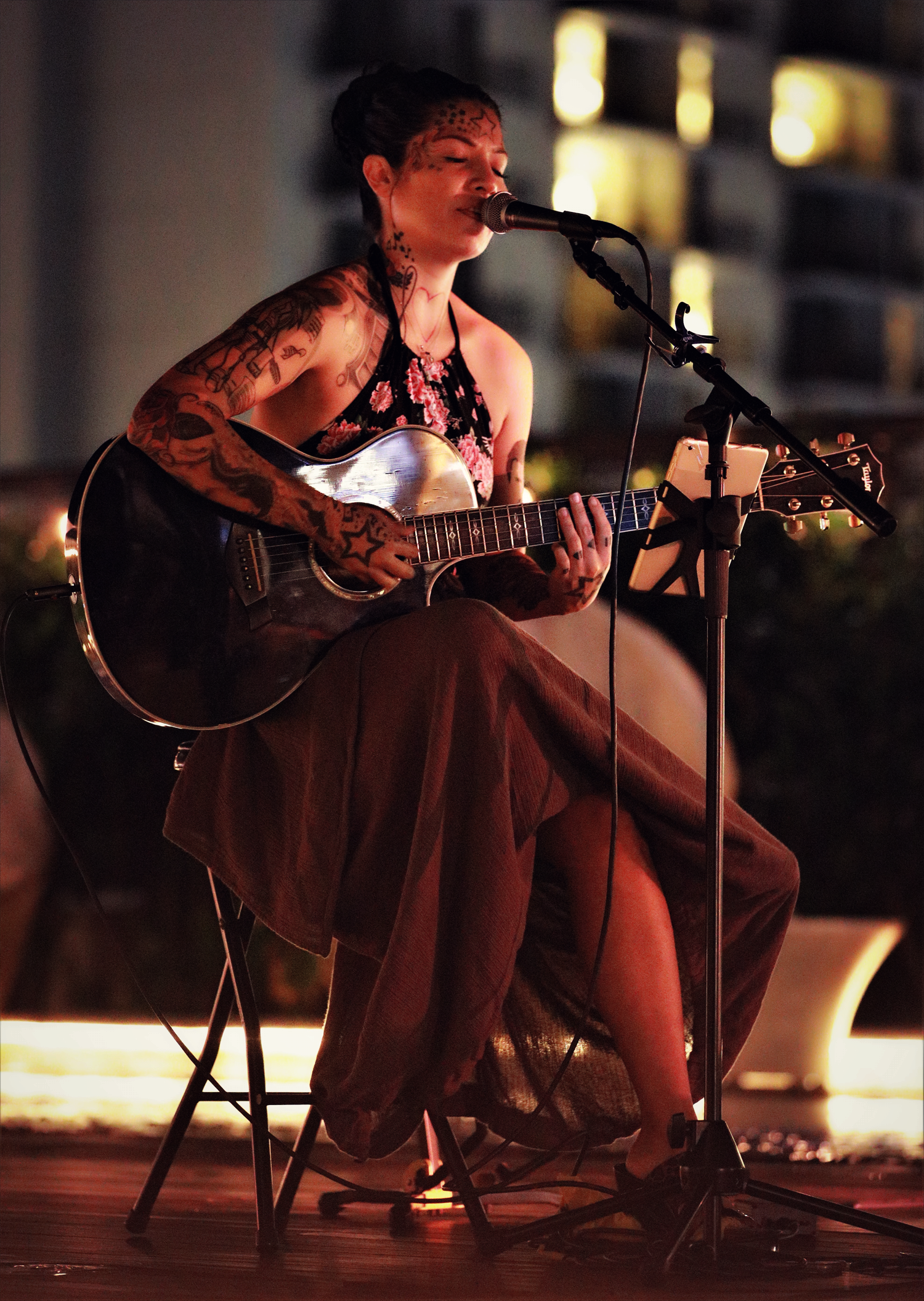 BIO
Yoza took to music early, learning to play the ukulele at age 5. By the time she turned 10 years old, she had performed with world renowned ukulele master, Roy Sakuma, "Super Keiki." Not being bound by one instrument, she then began playing the saxophone at age 12 with her school's symphonic orchestra. Her accomplishments as a saxophonist led to her being offered a full musical scholarship to Hawai'i Pacific University.

In the Summer of 2012, Yoza was asked to perform at the Waikiki Shell, with Matt Catingub and the Hawai'i Symphony Orchestra. She considered it a huge accomplishment to hear her original music come to life... especially because she didn't have an album out at the time.

In 2013, Yoza released her highly anticipated debut album, self-titled, "YOZA." Yoza was able to get 3 nominations for her album at the 2014 Nā Hōkū Hanohano Awards (Hawai'i's Grammy award). She took home the award for "R&B Album of the Year."

In 2015 Yoza met the acquaintance of the very established guitarist, Hanan Rubinstein, whom, while on break from touring with Alicia Keys, agreed to produce an EP consisting of her fresh new tracks. The EP features a number of very established New York musicians, such as Al "boogie" Carty, Nate Townsley, and Derrik Wright. After a week of recording and mixing in Carriage House Studios, Yoza released her brand new EP Prologue in June 2016.

In October 2016 Yoza performed at the world renowned Blue Note Jazz Club in Waikiki.

In February of 2017 Yoza headlined the Blue Mountain Ukulele Festival in Australia for KoAloha Ukulele. Founded by Alvin Okami in 1995, KoAloha has been making ukulele to the best of our abilities since.

On May 20, 2017 Yoza's E.P. Prolouge was nominated for 3 Nā Hōkū Hanohano Awards, song of the year (for Gave You All My Love), E.P. of the Year, and Yoza was also nominated for Female Vocalist of the Year.